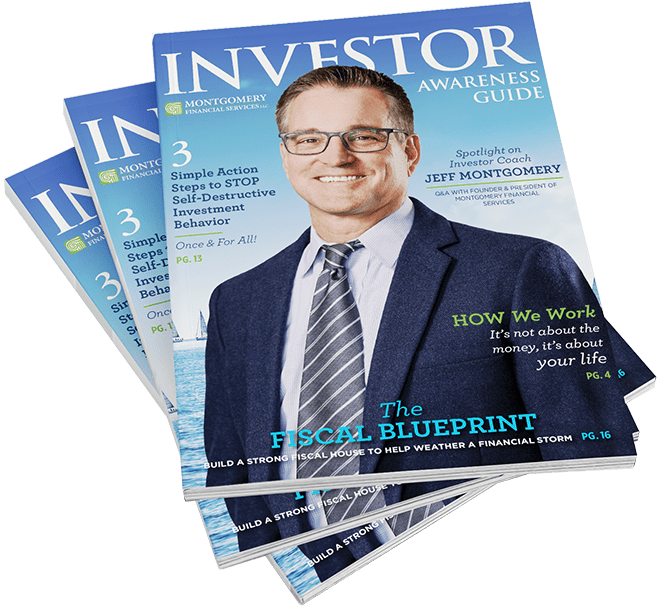 INSTANT DOWNLOAD
Are you trapped in the
"Investors' Dilemma"?
Our goal is to help you manage your finances so you can pursue
your goals. It's not about the money, it's about your life! You might not even know it. This 20-page instant download, written by Montgomery Financial Services' founder and president Jeffrey Montgomery, is designed to help you:
Discover the cycle that could hurt your portfolio
Uncover four common investment myths
Build a stronger fiscal house for years to come
Get Started In
3 Easy Steps

Using The Fiscal Blueprint™, we'll examine your current financial situation and determine your retirement needs.

Receive a custom strategy to help you reach your unique retirement goals.